About Us
Founded in 2011, Space Operations, Inc. (SpaceOps) was established to satisfy a growing world-wide demand for a reliable and affordable spacecraft vehicle with capacity for carrying flight crews and vital cargo into space.
Mission Statement:
To provide a crew launch capability, based in the the U.S., at the earliest possible time.
Board of Directors:
Craig Russell - Chairman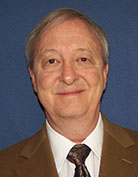 Mr. Russell was the founder and President of, Americans in Orbit-50 Years (AIO-50), a non-profit education organization with the mission of restoring access to orbit for universities to enable student payloads to be launched into orbit on a regular basis. He created and implemented the International Space Science Education Program (ISSEP). Partnering with the University of Alabama, Huntsville's Dept. of Mechanical and Aerospace Engineering (MAE), students have had the opportunity for "hands on" experience with several ISSEP projects since 2009.
He flew as a pilot for the USAF until 1981 and was dual qualified in both the KC-135 and the T-38 jet aircraft. After leaving the Air Force, Mr. Russell flew corporate aircraft in Huntsville, Alabama. In 1987 he began flying for commercial airlines and retired in 2005. He has over 9000 hours flying time in various aircraft from the B-767 to small seaplanes.
Mr. Russell has been a life-long advocate for space exploration, and recruited recognized space professionals from across the country, to serve as advisory panel members for the AIO-50 organization. As a graduate of the U.S. Air Force Academy, and a certified pilot, he has an excellent working knowledge of both aircraft and spacecraft systems and operations.
Partners:
WestWind Technologies - will build the structure and have overall responsiblity for systems integration.
Advanced Solutions Inc. - guidance navigation and control
Southern Aerospace Company - Operations
Advisory Board:
Gordon Woodcock
Bill Peters
Herb Guendel
Frank Arena
Gert Schmitz
Ed Keith
ManFred Segewitz
Dan Weiss
Dr. John Bossard
Ed Kiker
Robert Bijvoet