Crew Spaceflight Services - today!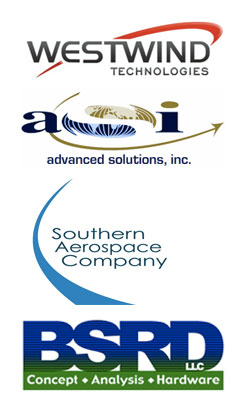 Space Operations, Inc. (SpaceOps) is a privately-held corporation established to provide reliable and technologically sophisticated spacecraft hardware focused on carrying flight crews and vital cargo into space. The company will develop, operate and maintain reusable spacecraft for use by the U.S. Government, and other organizations or individuals with space flight requirements.
Partnering with WestWind Technologies, Advanced Solutions Inc, BSRD LLC, and the Southern Aerospace Company, SpaceOps is bringing highly motivated aerospace companies together that provide multiple resources to take us back into space using the most advanced techologies available today. Each vehicle will be fully tested and certified for flight safety by the FAA.
Interested in learning more…
You can download a pdf of our executive summary or our NASA proposal. Detailed business and technical plans as well as briefings are available. Contact us at 256-774-3096 or email us.